---
Pakistan – it is a country of distinctive cuisine, steeped in spices that produce rich aromas, and unique flavors…
One of the paramount pleasures of the Pakistani people is cooking. We love feeding, sharing recipes and consuming food as through food we convey celebration and reflection, be it an occasion of simple happiness. Defining our identity and our lives, the cultural melting pot of this nation is undoubtedly the cuisine we offer. Sprinkled with love and homeliness, the flavors are nothing short of intense adoration and hospitality through which we color everyone in our color.
Talking about food in Pakistan is actually being a part of the longstanding friendly food rivalry between Karachi and Lahore. However, knowing what our federal capital – Islamabad has to offer, it is safe to say that Islamabad is not far behind. If you know the right places to hit, the majestic capital has wonders to offer.
It may not be as diverse as two of the largest metropolitan of Pakistan, but Islamabad is a representation of the federation. It is the home for various ethnically diverse communities. Being the capital of Pakistan, Islamabad caters to not just to the locals but also a significant number of diplomats who are stationed here. This undoubtedly makes it adventurous due to the assimilation of cultures and amalgamation of flavors especially when it comes to range of restaurants.
Graana brings you a list of some of the top desi restaurants in Islamabad so that instead of driving up to the Margallas you can have a new experience in places you've never been. Prepare to be blown away.
Top Restaurants in Islamabad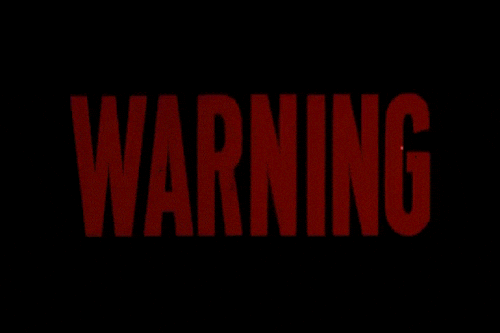 *Disclaimer* Reading this piece may make you intensely crave food. We only take responsibility to awaken the cravings. It is advised to munch on snacks while you read forward.
1. Chattha's
Stowed away in the corner of F-10/2 Islamabad, in the unfamiliar Tariq Market, this restaurant has succeeded in making a name for itself. Chattha's is the go-to place if you're craving the best desi cuisine especially halwa puri nashta, daal mahkni or palak paneer in town.
It successfully serves the locals with delicious Pakistani cuisine. Using the right proportions of desi ghee, Chattha's menu starts by offering a piping hot Lahori nashtas. However, ending not just at nashta, the restaurant serves guaranteed flavor in all its dishes be it nihari, thali or karahi.
So guys, on a rainy winter morning if you're craving to start your day off with the best nashta, Chattha's is the place to go. If you're worried about the bill, take a breather as this bill would be light on the pocket and affordable.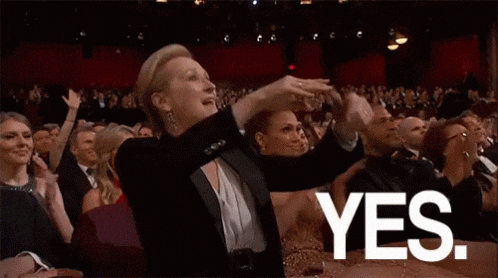 Their love for food is delivered through the food they serve.
Check out their facebook page here.
2. Dilli Darwaza
If the name already does not give it away, Dilli Darwaza is an eatery resting in F-8/1 that pays a tribute to the Mughal era by serving hot and sizzling dishes once famously prepared for the Mughlai Dastarkhawan.
Adorned with portraits of Mughal emperors and royal palaces, Dilli Darwaza is a famous restaurant in Islamabad, always crammed with customers returning back to satisfy their nihari craving, which is served with a warm and homely experience.
The unmistakable aroma of spices overwhelms anyone who steps in here, and thus it becomes hard to not return to a plate full of the desi spicy glory. The speciality of Dilli Darwaza is serving nihari, which for many is a champion for breakfast all year round.
This little eatery serves its customers the Mughali feast, all week with great hustle and bustle over the weekends.
If you're lost in town and searching to feast on a glorious plate of this Mughlai treat, head over to Dilli Darwaza to satisfy your cravings.
Check out their facebook page here.
3. Khoka Khola
Situated in the basement of the Beverly Centre, Khoka Khola opened its doors for food lovers with the representation of khokha. As soon as you enter this small eatery, immortal Bollywood classical music of the 1960s and 1970s (which will remind you of heartbreak) is what sets your mood along with dimmed lighting and a cozy ambiance.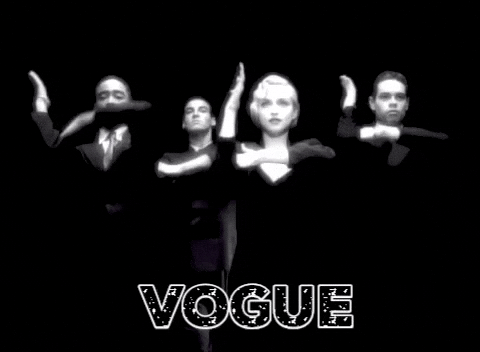 A vogue version of a khokha, this casual place bring the old-school charm of khokhas back by serving authentic street food of Pakistan. Want to try food that stands out from the entire menu? Order the makhni karahi, biryani, papri chaat or their chicken cheese naan (which literally oozes melted cheese and is a sight to behold). Offering numerous dishes of local cuisine, this khokha makes every effort to ensure that their customer gets the real desi experience in a homely manner.
With guaranteed flavors, Khokha Khola offers top class service and is affordable.
If you want to have a good desi experience, don't forget to visit this place.
Check out their Facebook page here.
4. Des Pardes, Saidpur Village
Cocooned in the rich culture and heritage of Saidpur village, Des Pardes sits right in the foothills of the Margallas, providing a gracious view of the magnificent hills.
This is a place that along with delicious food offers peace and serenity amidst the hustle and bustle of the city and the village that it is in.
Saidpur village, being a tourist attraction has over the time managed to attract not just the locals but also the foreign tourists all round the clock. Who wouldn't want to crash at a relaxing restaurant at the end of their exploration?
Serving a generous menu, the standout dishes of this restaurant's menu are Tikka Boti and Reshmi Seekh Kababs. But the delicacies don't just end there, as they offer famous items from Peshawar's namak mandi such as Dumpukht and Namkeen lamb karahi.
The beauty of this place does not end there. It also offers breath-taking views of the village nearby that holds a significant historical value. With everything being up to the mark, this place is the most expensive restaurant on this list.
But every single penny spent here will be worth it.
Check out their Facebook page here.
5. Melody Food Park
The Melody Food Park is a small food street located in the G-6 Markaz, right next to the Muslim Commercial Bank (MCB). An amalgamation of over 20 local restaurants, Melody Food Park offers desi food in the truest meaning.
Serving the traditional Pakistani cuisine with economical prices, some of the go-to restaurants in the Melody Food Park are:
Jahangir- serves the meanest chicken and mutton karahi with reshmi kebabs, grilled to perfection. Be it a winter's night or summer's, make sure to taste the karahi is you're in town.
The next stop here is Rajput for Bihari kebabs with parathas. This eatery serves its promise of serving food of the best quality.
Even though it was set-up in 2002, this is still the go-to destination for local foodies in search of spicy food and some delicious nashta.
For some Melody Food Park may have lost its charm because of the overall look of the place, but if you're a true desi at heart, you will find charm in eating the delicious food. 
6. Chikachino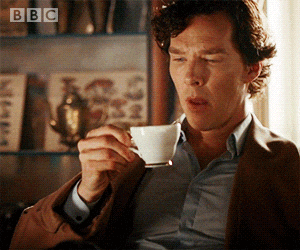 For a nation that wakes up only after having a cup of tea, any place that offers tea is the place to be. Located in Jinnah Super Market in the F-7 Markaz, this hyped café is open 24 hours to serve its customers and to satiate their chai cravings.
The marvels that this restaurant offers do not end at tea, as they serve 12 different varieties of tea along with tantalizing desi snacks.
Before it expanded, you'd had to be lucky if you found an empty table at this little eatery. With the peak timing of the rush building up after 7 p.m, this café is the go-to place with a bunch of old friends, ready to walk down the memory lane as the diverse background music is played by the café itself.
Check out their Facebook page here.
7. Bismillah Tikka and Chargha
If there was an award for a place that offers the best quality of food with the very scrumptious seekh kabab karahi, it would've surely been handed out to Bismillah Tikka and Chargha, which is strategically located in the diminutive market in F-8.
This is the go-to place of not just the nearby residents or the shop keepers, but also for the students of caters to four universities located just right across the road.
If you're a true desi at heart, you probably wouldn't mind eating even while sitting on the floor (not that they don't have chairs, they do have a proper set-up); but if you're not defined as a true desi, you might flinch at the name only. However, once you visit this place, not only will the aroma of the food put you under their spell but you'll also be blown away by the hygiene of the restaurant. This restaurant is a very open eatery that has a visible kitchen. Once, you see the ambience of this area, all fears will surely diminish.
Check out their Facebook page here.
8. Khyber Dodai
In the city of burgers comes a break from the usual fast food cuisine. The taste of Khyber Pakhtunkhwa is brought by the city's very own Khyber Dodai.
Food lovers out there who aren't afraid to explore flavours must head out to Khyber Dodai to have a taste of KP's cuisine. It is tucked away on the third floor and the rooftop on the fourth floor above Shaheen Cosmetics in Super Market.
Welcoming with a colourful model of a truck to represents the mehnat it takes to climb up the four flights of stairs, these restaurants makes the experience very desi. Offering the simple food from a vibrant province, this eatery promises to all those living far from their homes in the north some nostalgia.
The restaurant's food is reminiscent of traditional home cooking. In the short while that it has been open, Khyber Dodai has also become popular with foreigners looking for a less spicy take on Pakistani food.
Designed to look like a traditional Pakhtun family's dining room, this restaurant has a homely ambience because of the panoramic windows adorned with ethnic embroidered blinds, with rubab music playing in the background.
Offering various types of tikkas, karahis along with a few specialities, including the famous Kublai pulao and chapli kebab, Khyber Dodai has succeeded in replicating the taste of homemade Peshawari cuisine.
Check out their Facebook page here.
9. Tandoori
Tandoori is a place ruled not just by tradition but nostalgia as well. It has two branches in Islamabad only, which are located in F-10 and G8. The Tandoori restaurant is known for offering warm hospitality and, a crystal clear environment, but is of course driven by the mouth-watering desi food.
Designed to portray an old fashioned and traditional styled decor, Tandoori restaurant is the home of some of the best items present in the Pakistani desi cuisines in Islamabad. Serving deliriously good mutton and chicken options with rotis, Tandoori has for years attracted desi food lovers by the finger-licking good barbeque items.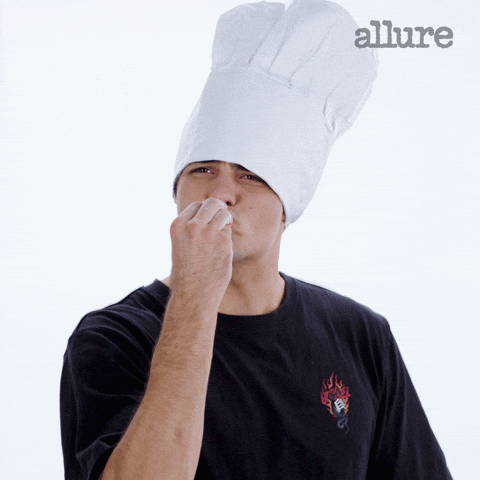 Having taken the inspiration from Punjab and Khyber Pakhtunkhwa region, this restaurant is especially renowned for their Palak paneer, mutton, and chicken karahi. The wonder of their menu does not only end at desi cuisine, as they offer a rich continental experience as well. But if you want to have the best desi experience, make sure to visit either of the branches of Tandoori to redefine desi-ness for you.
Check out their Facebook page here.
10. Hot and Chilli
Talking about impressing only through the offered menu, Hot and Chilli beat every restaurant by offering a vast menu that is known for offering different flavors of their specialty, roll parathas!
Situated in Blue Area, Hot and Chilli offers special dishes ranging from Chinese, Biryani, barbeque, extras, and beverages anyone would love to try. Their menu offers 200+ flavors of roll and parathas you never tasted in the twin cities before.
If you're sitting in your office during the lunch hour, with serious desi cravings, Hot and Chilli is the ultimate answer to your calling. Eat it anywhere or anytime, their menu is always exciting and as delicious as promised.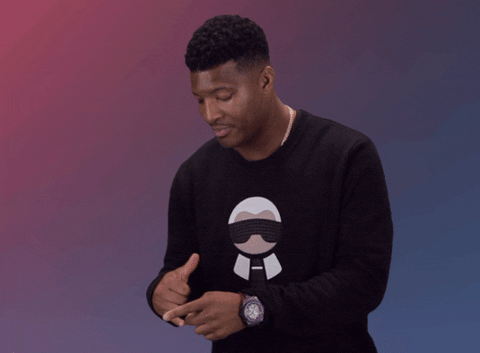 Hot and Chilli restaurant promises to rescue you from the bland biryanis offered here and there. Want the ultimate spice ka jhatka? Pick up your phone and call if you can't drive up there to order the 'chilman biryani'.  
Check out their Facebook page here.
11. Qishmisch
Qishmisch- a unique name for a unique restaurant. In the array of restaurants, the capital city offers, this unique eatery with a traditional name promises to cater to the foodies in search for the authentic Pakistani cuisine and find a taste that satisfies and is a treat for the taste-buds of food lovers.
Being ideally situated in the Jinnah Super Market in Islamabad, the location makes it more accessible for the masses to visit this restaurant offering traditional dishes and its authentic tastes.
Welcomed by a friendly staff, as you make your way through this restaurant, you are surrounded by a gorgeously spacious décor with an interesting take on Urdu alphabets on the wall, adding uniqueness and traditional touch to the overall ambience. This restaurant makes this restaurant well suited for posh private dinners with families or friends. The restaurant is not just popular among youngsters, many foreigners exploring the original Pakistani cuisine find their answer in the food this restaurant serves.
Not only is the eating experience enjoyable but along with the quality, food hygiene is something that makes the food lovers return to this restaurant. With an open and wonderful view of the lovely kitchen, at Qishmisch you see the food being prepared for you.
The aroma of a fresh blend of spices in the air, with a tantalizing taste on your tongue, make sure you visit this restaurant again and again if you're looking to experience the authentic taste of the desi cuisine.
Check out their Facebook page here.
Pakistan, even after 70 years is a country with wonders waiting to be discovered, explored and experienced. Be it a Pakistani or a foreigner, the desi culinary experience offered promises to tantalize the mind and body by awakening your taste buds.
Also Read:
---
Trending Now